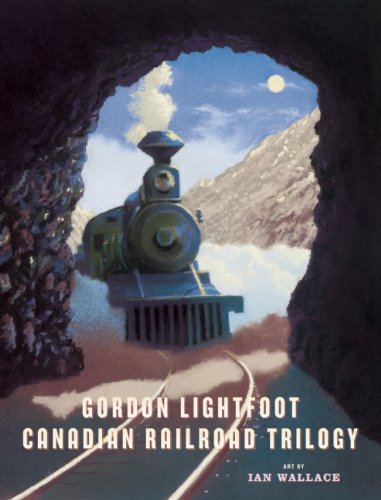 Gordon Lightfoot
"Canadian Railroad Trilogy"
(aus: The Way That I Feel, United Artists 1967)
Nach etlichen Stationen in Brasilien wechselt diese Rubrik die Spur und gleist – wie es auf Neudeutsch so schön heißt – ein paar Tracks auf dem nordamerikanischen Kontinent auf.  Gordon Lightfoot erzählt in seinem epischen Folksong nicht nur die Geschichte der kanadischen Eisenbahn, sondern die des Landes gleich mit. Mit den Lyrics ist (s. Cover oben) in Kanada sogar ein Kinderbuch erschienen. Der Song stammt von seinem zweiten Album, noch bevor er dann 1970 mit "If You Could Read My Mind" den großen internationalen Durchbruch hatte.
Gordon Lighfoot: "Canadian Railroad Trilogy" (live)
Quelle: youtube