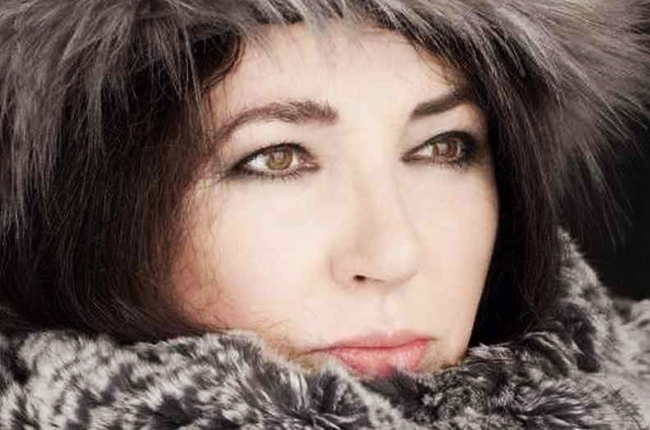 Foto: Public Domain
Es war ihr Jahr – mit einer Serie von 22 Konzerten im Londoner Hammersmith Apollo setzte sie ihrer 35-jährigen Live-Abstinenz ein Ende. Etwas Grandioseres als Before The Dawn gab es in diesem Konzertjahr nicht.  Die drei magischsten Winterstücke von Kate Bush aus drei unterschiedlichen Schaffensphasen.

3. "Under Ice" (1985)
Die verhängnisvollen Folgen eines Schlittschuhlaufs – und der Beginn des Alptraums "The Ninth Wave". Ich kann die Bühnenversion auf DVD nicht erwarten.
2. "50 Words For Snow" (2011)
Das Titelstück aus ihrem letzten Studioalbum – musikalisch ein eigenartiger Fremdkörper, textlich grotesk: Der Comedian Stephen Fry rezitiert 50 Neologismen über die weiße Pracht aus Bushs Feder. Shnamistoflopp'n – Whippocino – Zhivagodamarbletash.
"50 Words For Snow"
Quelle: youtube


1. "December Will be Magic Again" (1979)
Der Klassiker. Teil eines Weihnachtspecials, das von der BBC ausgestrahlt wurde und noch einen Tick mehr Sleigh Bells-Kitsch verströmt als die Singleversion mit Band.
"December Will Be Magic Again"
Quelle: youtube